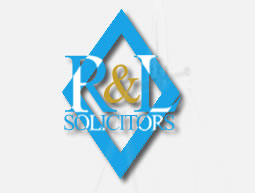 Richards & Lewis, Solicitors,
19 Market Street,
Ebbw Vale, Blaenau Gwent,
South Wales,
NP23 6HL
UK

Tel: 44(0)1495 350018
Fax: 44(0)1495 308116
DX: 43952 EBBW VALE
HOME | ABOUT US | OUR SERVICES | COSTS | CONTACT US
We are a category 1 Legal Aid franchise firm and members of the Community Legal Service and Criminal Defence Service. Our solicitors are members of the Children's Panel, Family Law Panel, Law Society Property Group and both Police Station and Court Duty Solicitor Schemes.

Welcome to Richards & Lewis. We are a firm of solicitors serving Ebbw Vale and the surrounding valleys, South Wales and Mid Wales.

Our experienced solicitors and support staff will provide you with specialist advice at reasonable cost and with the assistance of Legal Aid where available.